Faster EFT A MIRACLE CURE for just about Everything?
Faster EFT
Faster EFT – A MIRACLE CURE for just about Everything?.
Item listed by: Lute on May 11, 2014
I AM VERY EXCITED TO SHARE THIS INFORMATION WITH EVERYONE… Faster EFT – Emotional Freedom Technique – It can be used on any age as well as your animals. This may save your life and all your loved ones – miracles are happening. Be FREE. Be HAPPY. Be CREATIVE. Be EMPOWERED. Be LOVE. Be AT PEACE.
I would like to share with you my experience with Faster EFT. This may be of great help to you. I have a story that I would like to share of my experience in the last year and a half on SSI. I had slipped on some dirt on the top concrete stair of the high school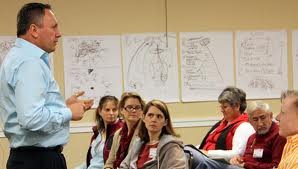 during the film fest last year 2013 on my birthday. As I slipped and hit my tailbone, back and fell on my left side I managed to grab onto the rail with my right arm saving myself from tumbling head first down the stairs.
Since the fall my body was in such excruciating pain, it was quite unbearable at times. During the year I experienced all the old pain from many other accidents all came back. I dealt with fibromyalgia, inflammation, neck/back especially lower back pain, a sharp stabbing pain that persisted for months, I found that I had a large cyst on the ovary, intestinal problems, anxiety and extreme high sensitivities to tobacco, electric wires, cologne/perfumes and anything chemical as well as intolerance to dairy/gluten.
As I could not work I went on Welfare and what a lot of added stress. I experienced symptoms of heart failure/stroke. I collapsed in Victoria in the Welfare office. My arms became rigid, anxiety flared up and I felt an overwhelming feeling from over exposure to the poor quality of air and tobacco.
During this time I went to an MD (no name mentioned) who seemed oblivious to my ailments and since being on Welfare I was not able to afford much so I used Cannabis for the pain. I did trades with some Alternatives after many months of horrible pain and suffering. There are a couple of dear hearts that were so helpful during this healing process. I only started feeling better this year but there were still inflammation and pain in the lower back that would not release. Finally after a 3 day episode in April 2014 I checked out hypnosis.
This month as I went on Youtube and checked out hypnosis I came across a meridian "tapping" method which originated from the ancient Chinese meridian medicine to open the energy pathways in the body. After checking out the tapping method I was introduced to EFT, after
I checked out EFT by Gary Craig and then I saw a video on Faster EFTfaster-eft-miracle-cure-just-everything by Robert G Smith.
WowEEE! This was the most exciting part of my journey as I watched video after video and how Faster EFT has a miraculous way of helping you heal yourself by getting right down to the core of it all – All the deep seated emotions that we stuff inside ourselves that needed to be addressed and released and the body experiences a complete healing.
If you suffer from depression, any type of allergies, addictions, weight problems, grief, trauma, pain, money problems, serious illness, cancer, eczema, heart disease, diabetes, IBS, Lime disease, asthma, mental disorders, relationship problems or a simply cold…..the list goes on.
It has helped thousands of people for all kinds of issues. Video #529, Alzheimer's. Index of all the videos. , Don't take my word for it – CHECK IT OUT! You will be happy you did. I guarantee you! Life is too short. Namaste, Peace and love.
Source: http://saltspringexchange.com
Faster EFT is the Key.
Faster EFT
529 Linda shares her experience with Alzheimer's client with Faster EFT.

Faster EFT